An amalgamation of "old" and "new," this is a comprehensive look at the career of Stefanie Powers. The site contains over 100 photos, stills, and candids with synopses of her movies, telefilms, tv series, mini-series and stage shows. In addition, there is a page for photos of fans who have been fortunate enough to meet her with links to their stories, a monthly schedule of her television appearances, and excerpts from recent magazine and newspaper articles.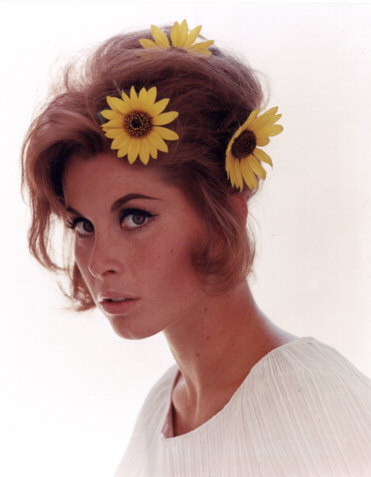 The Photo Archives is an amazing compilation of photos ... over 200 of them ... covering all aspects of Stefanie's life and career. Photos from this collection have been used by Lifetime Television, CBS, NBC, ABC, QVC and Fox for specials, interviews, and HART TO HART REUNION movies.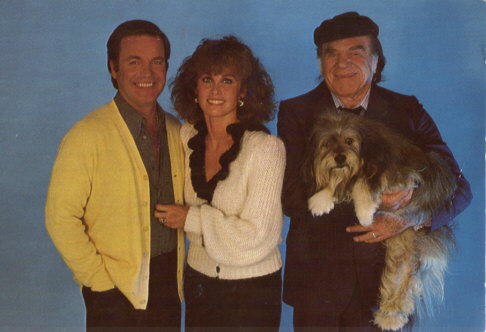 A pictorial episode guide to the successful series and the reunion telefilms with synopses and photos for every episode and TV movie. Fan Forums (chat room, message board, classified ads for collectors) are also at the site. Stefanie Powers and Robert Wagner starred with Lionel Stander and Freeway.

A pictorial episode guide to the Man from UNCLE spin-off series starring Stefanie as April Dancer, Noel Harrison as Mark Slate, Leo G. Carroll as Mr. Waverly, and Randy Kirby as UNCLE trainee Randy Kovacks. There are photos/stills and synopses for all 29 episodes in addition to candids taken on the set.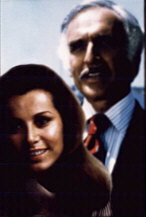 A pictorial episode guide to Feather and Father, aka: Feather and Father Gang, a short-lived 13-episode series starring Stefanie as Feather Danton, an attorney, and Harold Gould as her father, Harry Danton, a con-man. The "Gang" included Frank Delfino as Enzo, Joan Shawlee as Margo, Lewis Charles as Lou and Monte Landis as Michael. Hadley, played by Edward Winter, was the District Attorney.

As a Stefanie fan, this is the Group for you! Daily emails arrive in your mailbox from members all over the world. If you are interested in trading memorabilia, or if you are looking for information and stories about Stefanie, this is the Group! We also have a chatroom, polls, photo albums! Joining is easy ... and it's free.

Help us raise funds for the William Holden Wildlife Foundation. It's easy ... just visit Saving The Earth's Future and do all your online shopping for home, office, gifts, and more. A percentage of all sales generated from the site is donated to the WHWF, at no extra cost to you!!

For those of you who are aspiring writers and have penned any HART TO HART stories, send them to me and I'll post them on the Fan Fiction site. If you prefer reading HART stories to authoring them, there are lots of good "reads" at the site!!

Now you can raise money for WILLIAM HOLDEN WILDLIFE FOUNDATION just by searching the Internet at GoodSearch.com.

You use GoodSearch.com like any other search engine - the site is powered by Yahoo! - but each time you do, money is generated for us. Here's how it works:
1. Go to
www.goodsearch.com
2. Type William Holden Wildlife Foundation into the "I support" box and click on "verify"
3. Search the Internet just like you would with any search engine
4. Since GoodSearch shares its advertising revenue with charities and schools, every time you search the Internet at GoodSearch, you'll be earning money for us.

GoodSearch also has a toolbar you can download from the homepage so that you can search right from the top of your browser.

You can keep track of our estimated earnings by clicking on "amount raised" once you designate us as your organization of choice. The more people who use the site, the more money we'll earn, so please spread the word!!